TAILORING
Alterations
Up-cycling Fashion
Recycle Restyling
HAND SEWING
Creative Design
Recycling Fabric
Remodeling and Repairs
ALTERATIONS AND DRESSMAKING FOR WOMEN,
TEENS, & CHILDREN



Creating Costumes for School Events, Theme Parties & Fancy dress
Weddings, Proms & Special Occasions,
Sewing Services include creating Pet cushions/beds, stuffed toys, doll clothes, baby clothes

Custom Designed Curtains, Cushions, Pillows, Quilts, Tablecloths, Shopping bags, Totes & Accessories,
Re-sizing, Re-styling, Re-lining, Minor repairs, Invisible mending, Patching, Curtains and all types Soft furnishings

so if you have an item of clothing or home furnishings that's in need of a quick fix . . . book in now !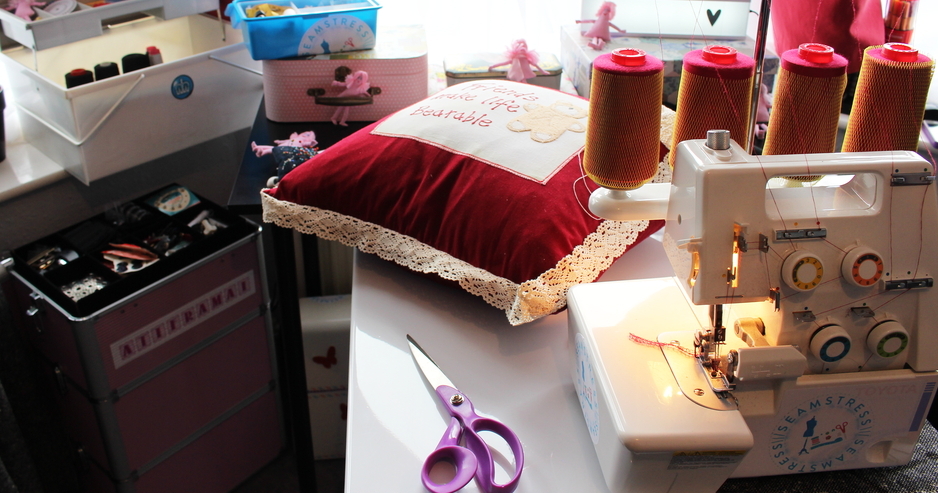 cushion covers, made to measure curtains and nets, Curtains shortened and general repairs

Casual day wear,Costumes,Fancy dress, Maternity wear and Children's clothes,
Bed throws, Curtains,
Cushion covers, Patchwork baby quilts
Creative designs from various pieces of materials such as curtains, jeans and bed sheets. Not only will this save you money, but you'll help create a greener culture and contribute to improving the environment by recycling these materials.

A small nip and tuck here and there can make all the difference between a nice outfit or a FABULOUS one!
So for that special occasion or job interview, pop in and we'll make sure you look your very best.
"Convenience at an Affordable Price."

*Alterations for Women, Teens, & Children,
*Alterations for Proms & Special Occasions,
*Creating Costumes for School Events, Theme Parties,
*Making clothes from patterns with your fabric
*Making stuffed toys, doll clothes, baby clothes
*Home Decor Needs (Curtains, Cushions, Pillows, Quilts, Tablecloths)
*Custom Designed Sewing Services,
*Custom Designed Purses/Handbags/Shopping bags/Totes & Accessories,
Atiframai Limited , company number: 07698903
Manufacture of Women's outerwear, apparel , accessories and household textiles